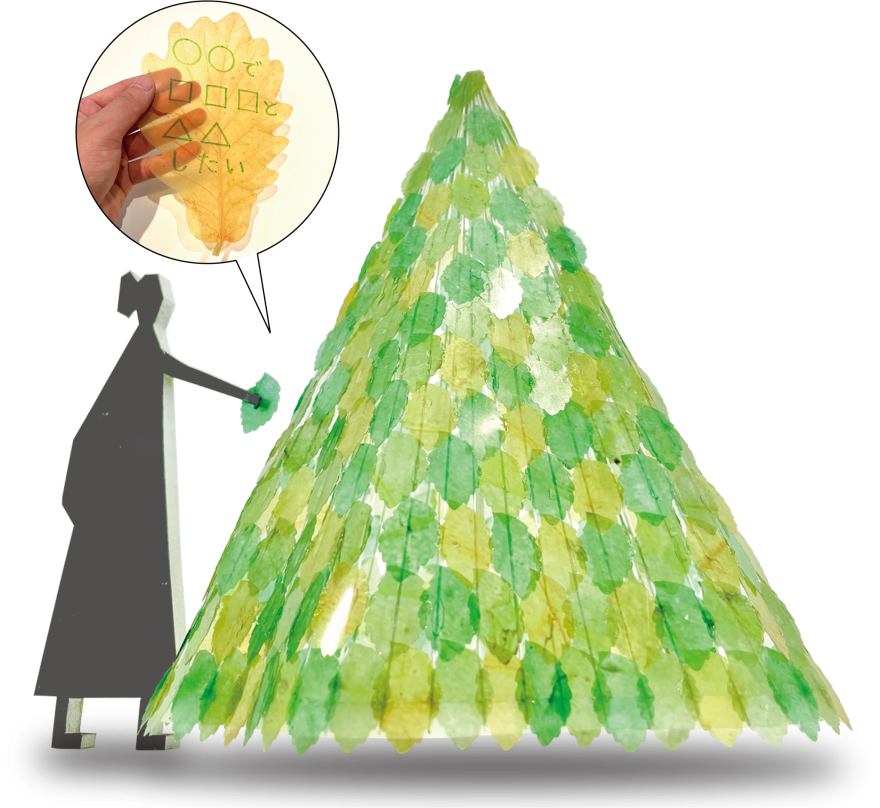 What do you want to do, with whom, and where in post-corona Kashiwanoha?
This is an announcement of a project developed from a students' proposal in IEDP Urban Design Studio 2019.
The corona virus has been changing our lives, forcing us to adapt ourselves to new normal for more than a year.
Why don't you take a time to imagine a future and think about how you can enjoy Kashiwanoha when the situation is over?
Inspired by ema (a piece of wood with people's wishes, hanged at shinto shrine) or wishing papers of tanabata decorating the bamboo leaves in July, "Kashiwanoha wish tree" collects everyone's wish for post-corona Kashiwanoha written on the leaf cards made from oak (kashiwa).
You are asked "What do you want to do, with whom, and where in post-corona Kashiwanoha?".
Imagine what you want to do, and share your wish either physically or digitally.
The physical leaves will be hanged around a symbol tree (to be built in June), so why don't you participate and decorate the tree with your own wish?
It is also fun to browse the other people's wishes to encounter how you can enjoy the town in the hopefully near future.
There will be an onsite workshop to write the wishing leaves between 2pm-5pm Saturday 15th May at the Kashiwanoha Urban Design Center (UDCK) close to the TX Kashiwanoha Campus Station.
Everyone who lives in or commutes to Kashiwanoha can participate.
The booths have been set up at Kashiwanoha Urban Design Center (UDCK) as well as at the entrance of Environmental Studies Building in the University of Tokyo Kashiwa Campus.
The leaves will be available at UDCK until Saturday 19th June, so you are all welcome to drop by and share your wish!
Alternatively, you can also participate via online form: https://forms.gle/b7jxj6ZmPbpcf2uG9
All the wishes collected both online and leaves will be exhibited in this Miro: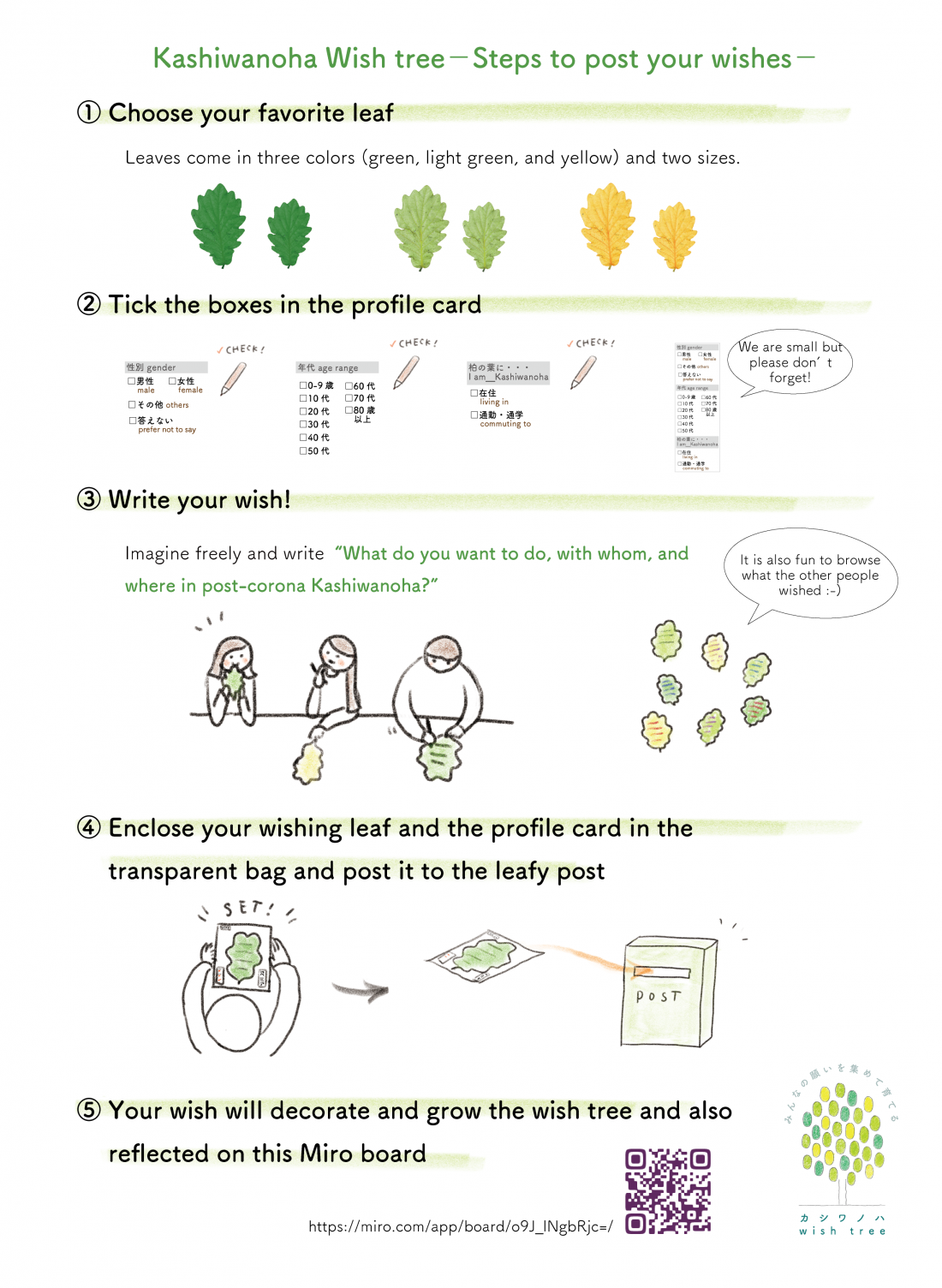 * This project is an experiment of a new, quick and fun civic participation system, developed through the discussion in a joint research between the students, ISID INNOLAB members, and the University of Tokyo supported by UDCK since April 2020. The collected responses will be shared with relevant people so that they can be hints for the post-covid community development.
You can find the original students' proposal Kashiwanoha Sustainable Shelf-" (only in Japanese).